Tru-Trac – Self Tracking Rollers are currently the best solutions available on the market in belt alignment systems.
All products are made of high-quality components that are under constant control. The belt guiding system has been subjected to the toughest quality requirements and has proven itself to be the best tested product in its group.
In addition, they have received positive feedback from users around the world .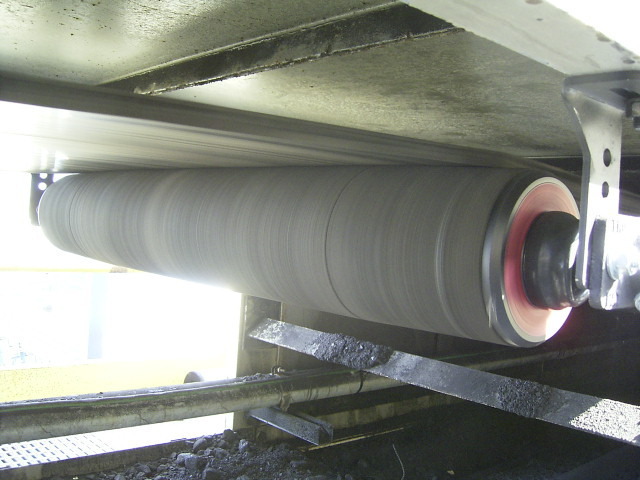 Tru-Trac – self-guiding rollers
have a durable construction
simple to install
reduce conveyor operating costs (maintenance, cleaning)
work in dry and wet conditions
increase production capacity and reduce downtime
have no contact with the belt edges
minimal traction forces are needed to set them in motion
the mechanism located in the rollers reacts and corrects the belt's run even with its minimal deflection
especially recommended for reversible conveyors
protect belts and conveyors from damage to the maximum
One of the biggest challenges facing manufacturers of conveyor belt components is the fact that no conveyor is the same. The product supplied and installed on the conveyor must be versatile enough to work with different types of belts, in different environmental conditions, transporting a wide variety of materials. It became clear that meeting the requirements of our customers requires the following features from our products:
work in wet and dry conditions
designed and installed in a way that prevents damage to the belts
should not use the edge of the belt to activate the alignment system
should be easy to use and maintenance free
vibration-free
should have a minimum number of moving parts
should be easy to assemble
they should be resistant
Belt stability
One of the most important aspects of conveyor belt operation is keeping the belt on the right track. With traditional rollers, the belt can easily go off course when changing direction, turning or on uneven terrain. In such situations, it is necessary to constantly adjust the belt and monitor its trajectory, which leads to slower work and increases the risk of damage. However, with Tru-Trac rollers, an innovative mechanism keeps the belt on the right track, even in difficult conditions. Thanks to this, the conveyor belt runs smoothly and safely.
Tru-Trac – Self Tracking Rollers – Belt Tension Reduction
In some areas of the conveyor belt, such as transfer points or belt returns, there is increased belt tension, which can lead to belt deformation and damage. Tru-Trac rollers, such as the Taper Trough model, are specifically designed to reduce belt tension in these areas. This minimizes the risk of belt damage and improves overall belt efficiency.
Material recovery
In some production processes, there is a need to recover materials back to the belt. Traditional rollers, above all, may not provide adequate stability and even arrangement of materials on the belt during return. However, Tru-Trac rollers, such as the Dual Return model, are optimized for material recovery. Thanks to their special design, it is possible to effectively restore materials to the tape, while minimizing the risk of damage.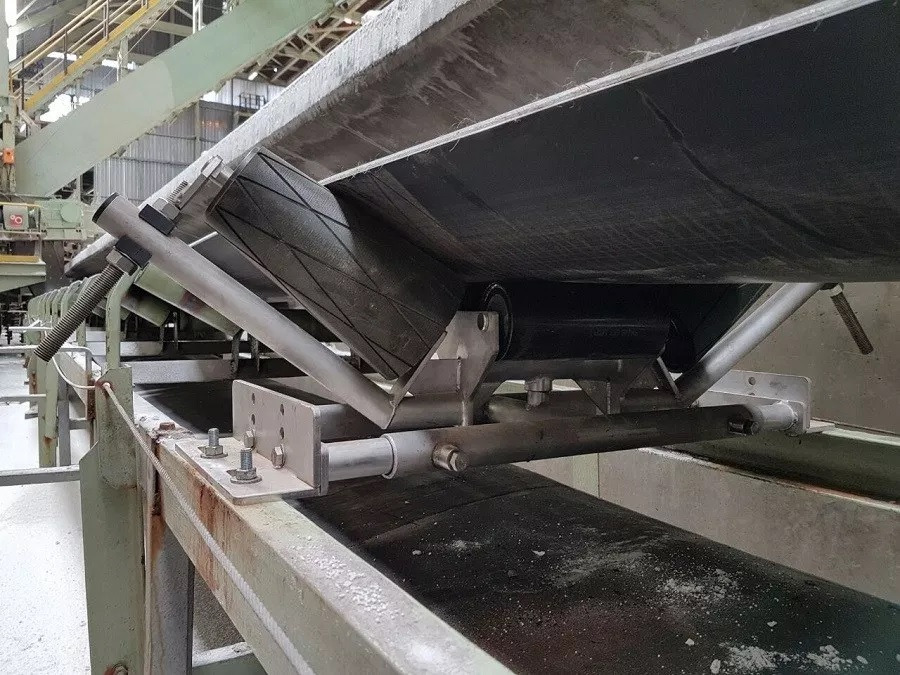 Conclusions
Tru-Trac idlers are a significant improvement for conveyor belts, improving their stability, efficiency and safety. Primarily due to their ability to keep the belt on track, Tru-Trac rollers eliminate the need to constantly adjust the belt and monitor its trajectory, resulting in a smoother and more reliable belt operation. In addition, they reduce belt tension in key areas such as transfer points and belt returns, minimizing the risk of damage. In addition, they enable effective recovery of materials back to the belt, which contributes to greater efficiency of production processes.
Investing in Tru-Trac rollers brings numerous benefits, such as reducing the risk of belt failure, improving productivity, reducing repair costs and increasing overall safety. Various models of Tru-Trac rollers are available to suit specific needs and environmental conditions. That's why you should consider using Tru-Trac rollers to improve the performance of your conveyor belts and ensure that your conveyor systems function optimally.
View available models of Tru-Trac self-guiding rollers . If you are determined or need more information – contact us !
Go to the Center for Tapes and Belts and see more products!