Rollers for belt conveyors – introduction
Rollers for belt conveyors are an inseparable element of conveyor belts , used to transport various types of materials . They are designed to support the tape and allow it to move smoothly . In the Tape and Belt Center we are a distributor of high-quality rollers that will meet the most demanding needs of our customers.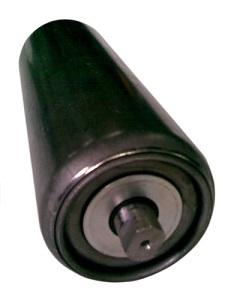 Our rollers are used in various industries, such as sand mines, cement plants, gravel pits, heating plants, power plants, glassworks and waste sorting plants . Thanks to our wide product catalog, we offer various types of rollers to best suit the needs of our customers.
Our offer
Our offer includes smooth rollers, disk rollers, ring rollers, directional rollers, impression rollers, rollers for belt scales and HDPE rollers . Our flagship product is smooth rollers , which are commonly used in belt conveyors. We offer various versions of smooth rollers, including galvanized, acid-proof or stainless steel, to meet the various needs of our customers.
Our smooth rollers are made of high quality materials such as steel or HDPE plastics. Their construction ensures stability, durability and protection against dust and moisture. We also supply rollers with advanced sealing systems that enable operation in difficult conditions, such as heavy dust or water mist.
HDPE rollers are an innovative solution that offers many advantages compared to traditional metal rollers. They are lighter , which translates into energy savings . The thicker HDPE idler jacket ensures longer life and minimizes damage to the conveyor belt. In addition, HDPE rollers do not corrode and have excellent abrasion resistance .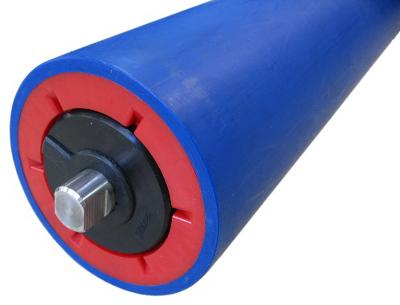 Rollers for belt conveyors – summary
At the Tape and Belt Center, we care about the high quality of our products and customer satisfaction. We provide a wide selection of rollers for belt conveyors with various parameters and specifications. Our company strives to continuously improve products and introduce innovations to meet the growing demands of the market .
If you are interested in our range of conveyor belt idlers, please feel free to contact us . Our team of specialists will help you choose the right rollers for your needs and provide all the information you need. We are ready to provide you with the best solutions in the field of conveyor belts and material handling