PVC Conveyor Belt – introduction
Today we would like to introduce you to our product, which enjoys great recognition in the industry – PVC conveyor belt . This reliable and versatile belt is an integral part of a wide range of industries. Let us introduce you to its applications, which make the belt irreplaceable in many production processes.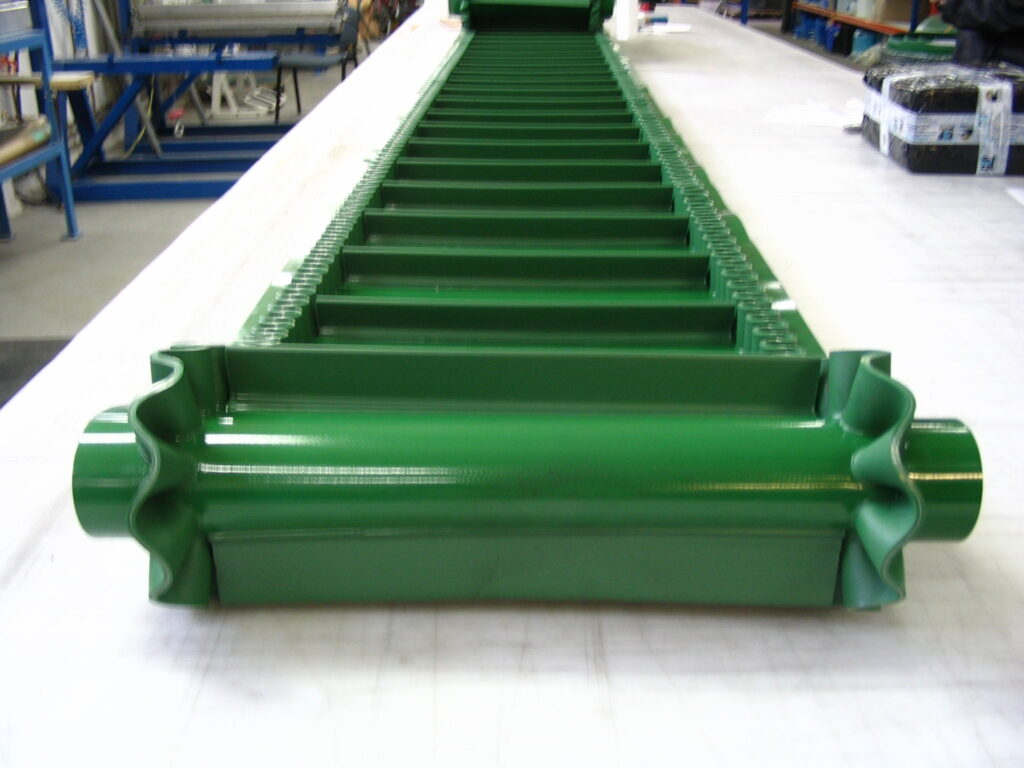 Application
1️⃣ Food industry : Our PVC transporting belt is ideal for transporting food and beverages in food factories. Thanks to its smooth surface and resistance to moisture, PVC tape ensures hygienic and safe transport of food products, such as bread, meat, fruit or drinks.
2️⃣ Logistics industry : PVC conveyor belts are more widely used in logistics centers and warehouses for storing, sorting and moving a variety of goods. Thanks to their strength and flexibility, PVC belts enable effective transport of products of various shapes and sizes.
3️⃣ Pharmaceutical Industry : In the pharmaceutical industry, reliability and purity play a key role. Our PVC conveyor belts meet the highest purity standards and are chemical resistant . This makes them ideal for transporting medications, supplements and other pharmaceutical products.
4 ️⃣ Chemical industry : PVC conveyor belts are characterized by excellent resistance to aggressive chemicals. As such, they are widely used in the chemical industry to transport chemicals, fertilizers, liquids and other materials.
5️⃣ Packaging industry : PVC conveyor belts are indispensable in packaging and labeling processes. That is why they are used to move packages, boxes and bags, ensuring efficiency and precision in packaging operations.
PVC conveyor belt in practice
Watch the video and see how PVC conveyor belt works in practice!
Where to buy?
As the Tape and Belt Center company, we specialize in the preparation, vulcanization and delivery of PVC conveyor belts. We deliver conveyor belts throughout Poland and in many European countries . We work with passion and commitment to provide our customers with the highest quality and reliability. Our PVC tapes are carefully selected and meet the most demanding expectations of our customers.
If you are looking for professional solutions in the field of PVC conveyor belts, contact us today! We are ready to respond to your needs and provide you with comprehensive services in the field of tapes and belts.
Find out more about PVC conveyor belts here!