Custom drive and transmission belts: an introduction
In today's dynamic industrial world, effective drive of machines and devices is the key to success in various sectors of the economy. Tape and Belt Center perfectly understands these needs and offers a wide range of Custom drive and transmission belts to size, tailored to the unique requirements of customers. In our assortment you will find both drive and transmission belts cut to size. They effectively transfer power and torque, ensuring reliability and precision of operation.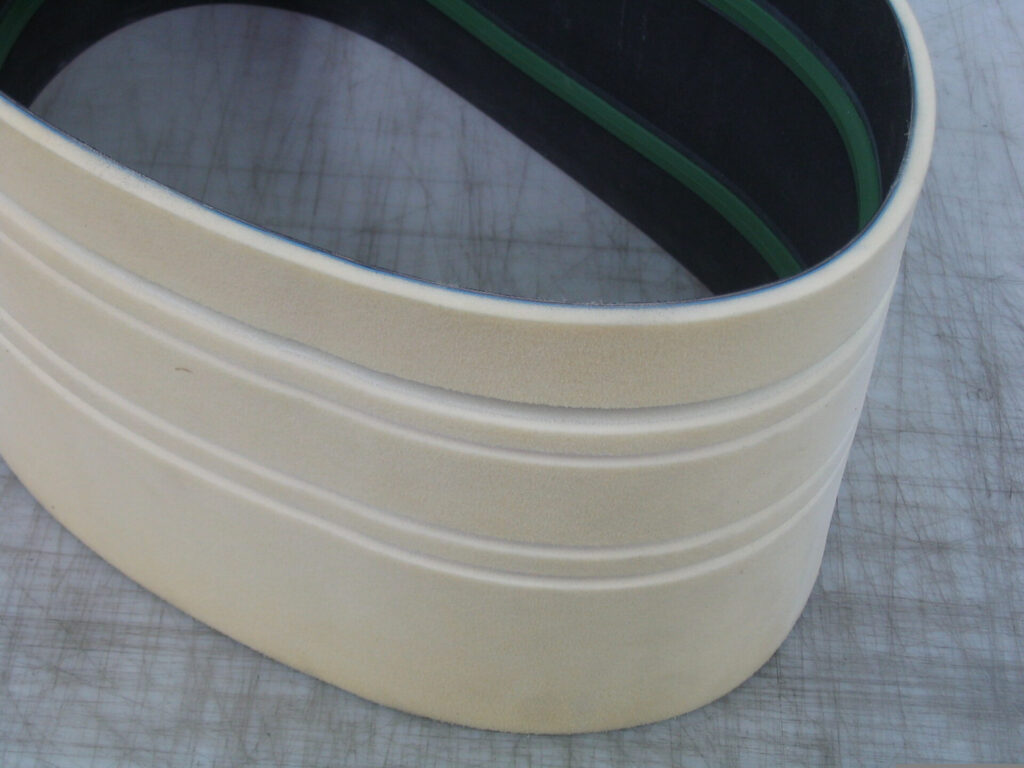 Custom-made drive and transmission belts: Efficiency and efficiency in power transmission
It is a versatile solution that enables effective transmission of torque through friction between the drive drum and the running layer of the belt. Thanks to precise tension and proper friction, these belts guarantee a smooth power transfer without sacrificing efficiency. The offer of the Belts and Belts Center includes flat drive belts with various types of core and protective and running coatings (elastomers, plastics, natural leather or various fabrics).
Custom drive and transmission belts: achieve precise drive control
Toothed transmission belts available in our assortment are solutions designed specifically to transmit power with high precision and efficiency. They use teeth located on the drive element and on the belt, which allows for more efficient transmission of power and torque. Thanks to this, it is possible to achieve very precise control of the position of the driven element, which is crucial in many industrial applications. These belts are also ideal for coordinating the cooperating mechanisms, ensuring the smooth operation of devices.
Individual solutions – custom-made belts
The Tape and Belt Center is primarily the ability to adjust drive and transmission belts to individual needs. Our company makes custom-made drive belts for both individual and wholesale orders. Thanks to this, you can be sure that you will receive perfectly matched solutions. They meet the highest expectations and meet all the requirements of your industrial process.
Summary
Belts are key elements in the effective functioning of industrial machinery and equipment. Centrum Taśm i Pasów perfectly understands the variety of customer needs. We offer a wide range of solutions that enable smooth and precise transmission of power and torque. Our flat drive belts provide efficiency and reliability, while toothed drive belts allow precise drive control. What's more, our company specializes in making drive belts to size. Thanks to this, we can satisfy even the most sophisticated needs of our customers. Trust the Tape and Belt Center as your partner in achieving your industrial goals.