Conveyor belt splicing is an essential process at the Tape and Belt Center as it ensures the durability, efficiency, and reliability of conveyors. One of the effective methods for joining belts is the double-tooth method, widely used in the industry. Let's analyze this process using an example and discuss the successive stages of conveyor belt splicing through vulcanization.
Conveyor Belt Splicing using the Double-Tooth Method:
Belt Preparation: Firstly, we adequately prepare the ends of the conveyor belts to be joined. In the case of the double-tooth method, the ends of the belts are cut in a special way to create suitable teeth that will interlock with each other.
Conveyor Belt Splicing – Tooth Alignment
After preparing the ends of the belts, the next stage is aligning the teeth. The teeth on one end of the belt must perfectly match the teeth on the other end. This step is crucial to ensure the strength and evenness of the conveyor belt.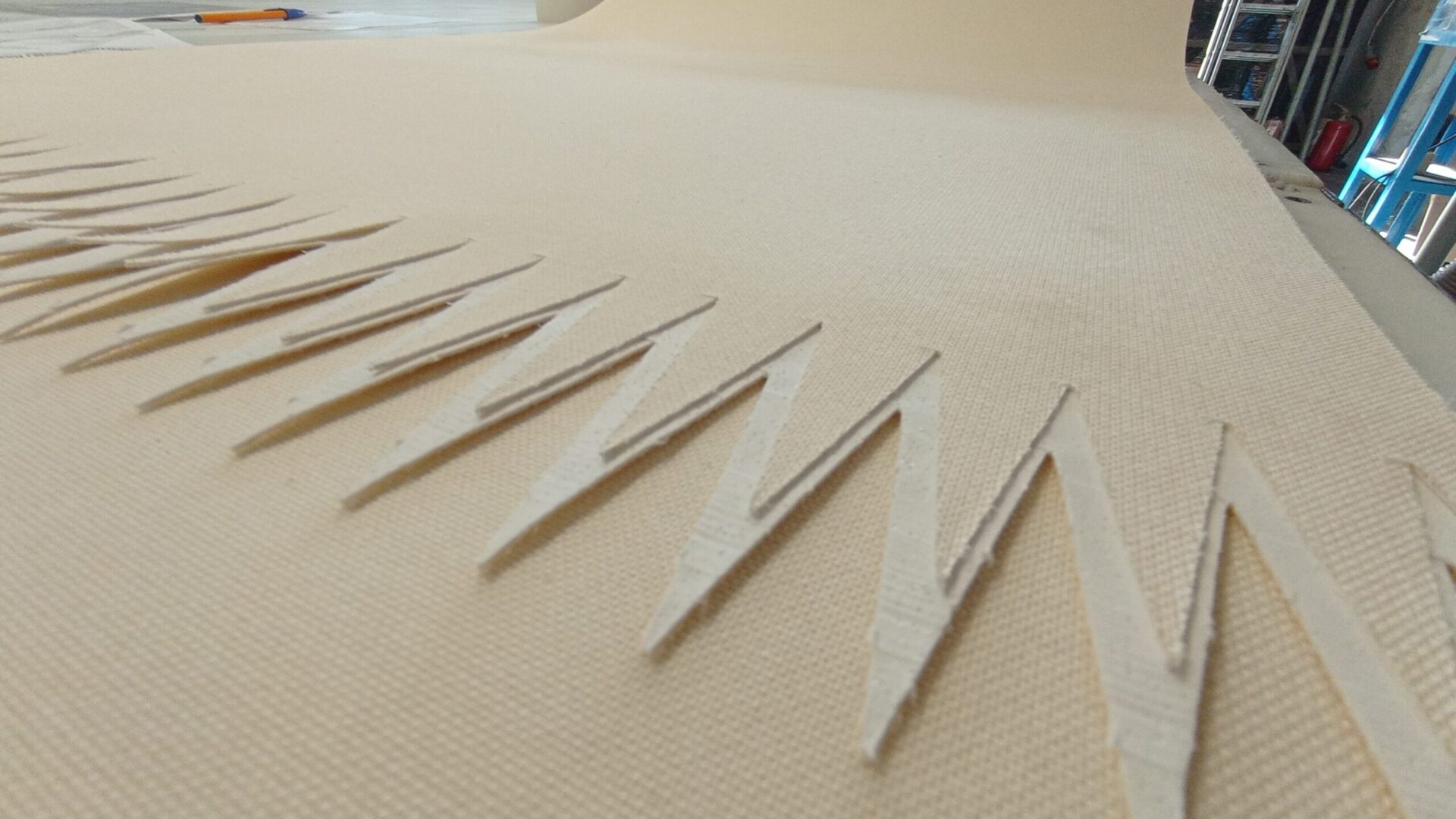 Belt Connection
Once the teeth are properly aligned, the connection process takes place. Special tools and techniques are used to precisely bond the teeth of the belts. This may involve the use of adhesive or special fasteners that hold the teeth together.
Connection Strength Testing
After bonding the teeth, tests are conducted to verify the strength of the connection. This may include subjecting the conveyor belt to high loads to ensure that the connection is robust and reliable.
Finishing and Cleaning
Following successful testing of the belt connection, the final stage involves finishing and cleaning. Any irregularities and residues from the splicing process are removed to ensure a smooth surface and uniform operation of the conveyor belt.
Conveyor Belt Splicing – Summary
The Tape and Belt Center has extensive experience in conveyor belt splicing through vulcanization. This process requires precision, knowledge, skills, and specialized equipment to ensure high-quality execution. With years of experience and advanced techniques, the Belts and Straps Center can provide durable, reliable, and robust conveyor belt splices. The quality of vulcanization in conveyor belt splicing is a top priority, leading to prolonged lifespan and efficiency of conveyors, ultimately contributing to customer satisfaction and success.
For more information about available belts, please visit the "Products" section."