Conveyor belt repair – introduction
Self-repair of the conveyor belt – the conveyor belt plays a key role in the transport processes in many industries. Its reliability and efficiency are crucial for the smooth operation of production. In the event of a belt failure, immediate action is essential to avoid downtime and production delays . Did you know that it is possible to repair a conveyor belt yourself ? That's right, you can restore the efficiency of your conveyor belt yourself , and we, the company Centrum Taśm i Pasów, want to share some simple solutions with you.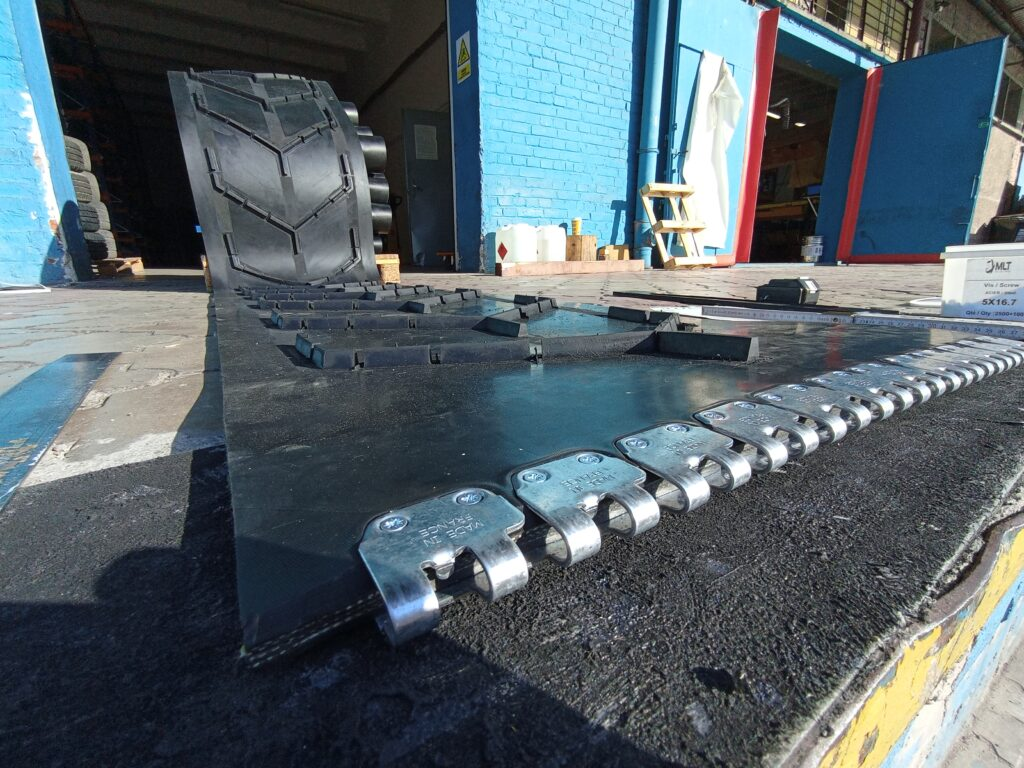 Self-repair of a conveyor belt – choosing the right connection
The first and most important step is to choose the right mechanical joint for repairing a conveyor belt. There are various types of connections on the market, but three of the most popular ones stand out: MS , Anker and Super-Screw .
The MS connection is one of the most popular solutions. It consists in fixing the two ends of the tape with steel buckles that are stretched and tightly connect both parts. Thanks to this connection, the conveyor belt remains smooth and does not cause any obstacles in the transport process.
The second commonly used connection is Anker . It is a metal buckle that fixes both ends of the tape in such a way that it creates a permanent and reliable connection. The Anker connection is simple to install and keeps the strap stable during operation.
The third option is Super-Screw , an innovative solution used to repair conveyor belts. Super-Screw is a flexible belt with integrated metal threads that connect both ends of the belt. It is a quick and effective solution that can be used even in hard-to-reach places.
What tools will you need?
Most importantly, do-it-yourself conveyor belt repair requires no special tools . For MS and Anker connections, a standard set of hand tools such as spanners and hammers will suffice. For the Super-Screw, which we supply as a ready-made belt, a simple screwdriver or screwdriver is sufficient. This means that ordinary technical personnel can perform these repairs without having to involve specialists.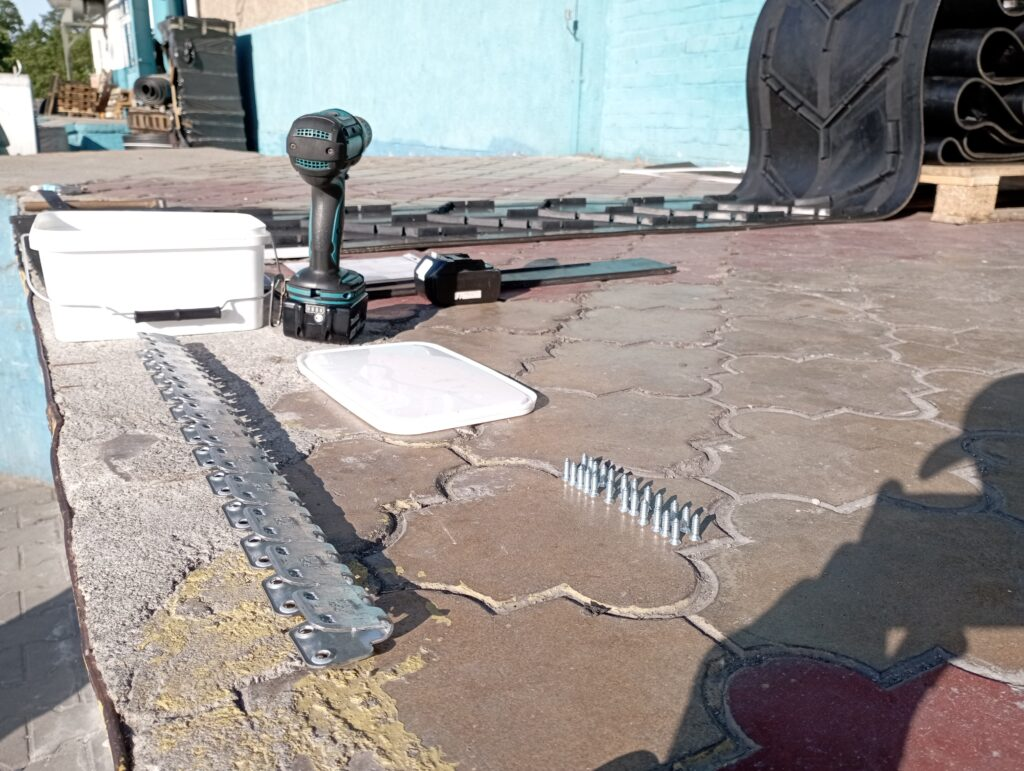 Self-repair is not possible, what next?
It should also be mentioned that in case of difficulties or when self-repair is not possible, Centrum Taśm i Pasów offers a wide range of maintenance services . In addition, the company has a variety of mechanical fasteners in stock, including MS, Anker and Super-Screw, available from stock. Thanks to this you can count on professional support and quick availability of the necessary materials. Even in the case of more complex repairs,
Self-repair of a conveyor belt – Summary
In conclusion, self-repair of a conveyor belt is possible with various mechanical joints such as MS, Anker and Super-Screw. In most cases, they do not require specialized tools and can be done by technical personnel. However, in case of problems or more complex repairs, you can always rely on our professional conveyor belt service . We are always ready to help you maintain the efficiency of your conveyor belt and ensure reliability in the transport process.