Cleats for the conveyor belt – in today's dynamic world of industry and logistics, the proper transport of materials plays a key role in the effective functioning of any company. Different types of materials, different working conditions and the need to maintain safety require innovative transport solutions. In this context, conveyor belt cleats first of all become an inseparable element of the process. They offer effective material handling at an angle with minimal risk of shifting. Tape and Belt Center, a leader in providing solutions in the field of conveyor belts and transport, presents its modern range of cleats. They perfectly meet the requirements of various industries.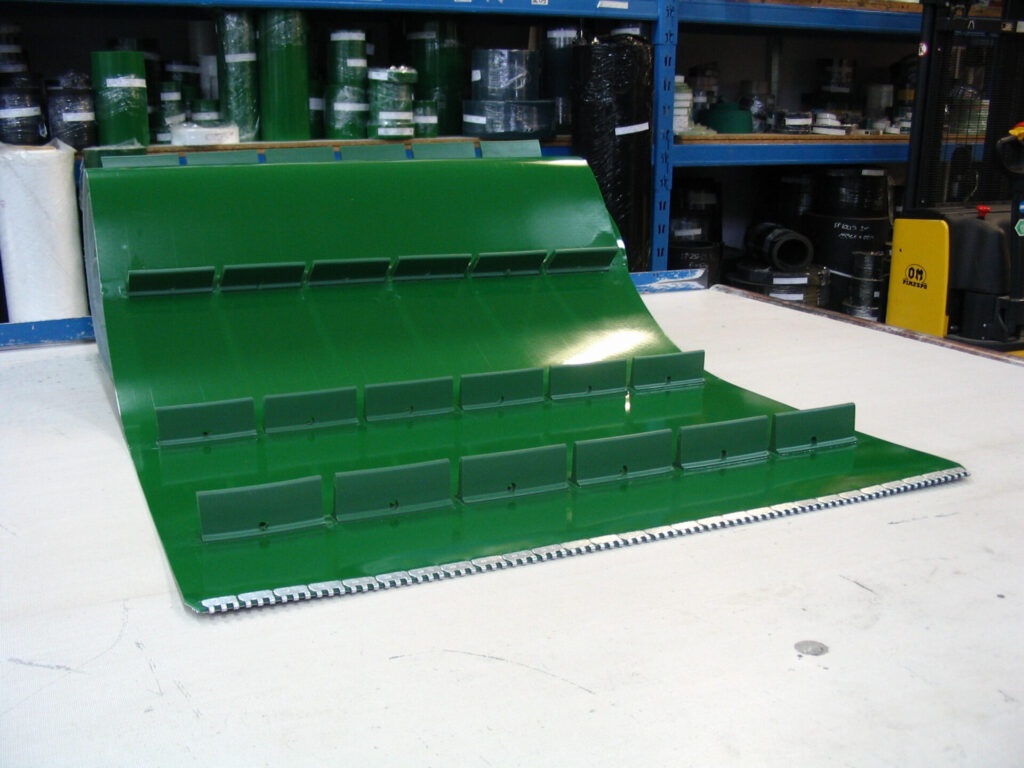 Conveyor cleats – Key features and applications
Belt cleats, available in the offer of the Tape and Belt Center , are multi-purpose tools. First of all, they effectively eliminate the problem of materials moving during inclined transport. Depending on the characteristics of the material and working conditions, the company offers carriers of various heights, spacing and arrangements. We ensure optimal performance in every case.
Innovation in the details – cleats for different needs
The unique feature of the range of carriers from the Tape and Belt Center is their versatility. The company provides specialized cleats, tailored to the specific parameters of conveyors. This solution is particularly important in industries where the precision of transport is of key importance. In addition, variants of cleats with additional reinforcement enable the handling of heavier loads, guaranteeing not only efficiency, but also safety.
Adaptation to individual needs – conveyor belt cleats as an element of personalization
Tape and Belt Center realizes that each company has unique needs. Therefore, the company offers the possibility of adapting the carriers to the specific requirements of the customer. Thanks to this, transport solutions are perfectly matched to the nature of the materials and working conditions, which translates into achieving optimal results.
Summary – effective transport thanks to the cleats from the Tape and Belt Center
The conclusions are clear – cleats for the conveyor belt are a key element in ensuring a safe and efficient material handling process on incline conveyors. Tape and Belt Center, as a valued supplier of transport solutions, enables companies from various industries to use advanced carriers. First of all, they effectively eliminate problems with the movement of materials. Thanks to the various variants of the cleats, each customer can find the perfect solution tailored to their needs. Innovation, versatility and individual approach are the pillars of the offer of the Center for Tapes and Belts . They contribute to improving the efficiency and effectiveness of material handling in today's demanding business environment.