In today's farming, efficient material handling plays a key role in ensuring efficiency and productivity. Many branches of agriculture, such as the production of grains, feed, fertilizers and food, require reliable transport solutions. In this context, PVC conveyor belts are an indispensable tool for farmers and producers. Thanks to their unique properties, PVC belts are an ideal choice for agriculture, enabling safe and efficient transport of various materials.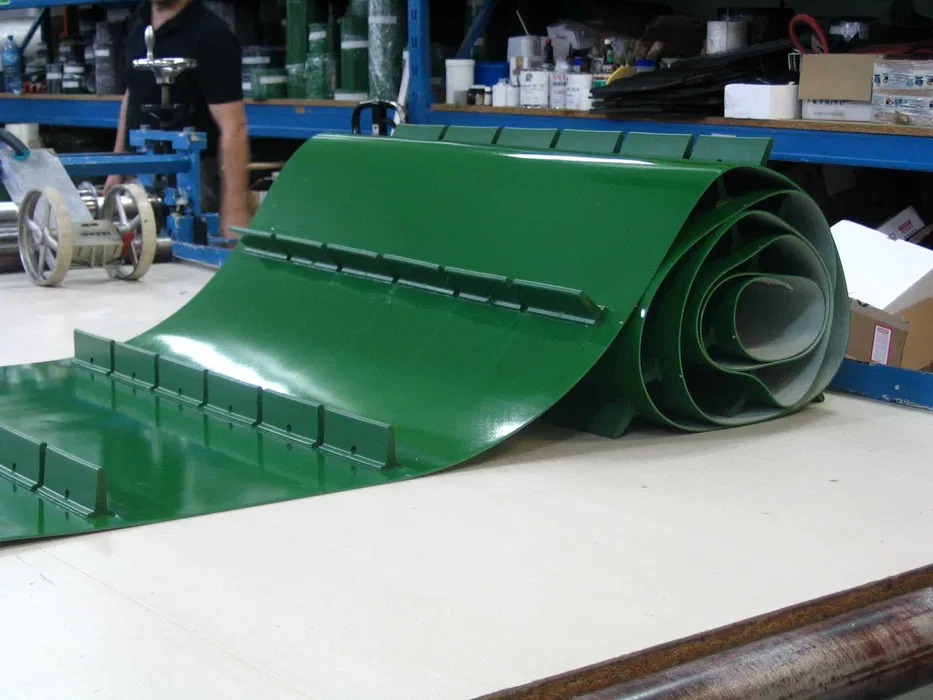 Description of the belt – belts for agriculture
PVC conveyor belts are flexible and durable products made of polyvinyl chloride (PVC). Their high quality and dedicated properties make them perfectly suited to the needs of agriculture. PVC tapes for agriculture are resistant to moisture, chemicals and corrosion, which means that they can be used in a variety of environmental conditions. In addition, their smooth surface minimizes the risk of damage to materials, and the ease of cleaning translates into low maintenance costs and a long service life.
Examples of using PVC conveyor belt in agriculture:
Grain transportation: In the agricultural production industry, reliable grain transportation is essential. Agricultural PVC belts are perfect for handling both dry and wet grains. Their non-slip surface enables safe movement of grain over significant distances, contributing to the increase of process efficiency and minimization of losses.
Conveying feed and fertilizer: In animal husbandry, agricultural PVC conveyor belts are an invaluable tool for transporting feed and fertilizer. Thanks to their strength and flexibility, they can safely carry both light and heavy materials. The resistance of PVC belts to feed ingredients and chemicals guarantees safe and hygienic handling of these substances, meeting the high standards of the livestock industry.
Screening of materials: In agriculture there is also a need to screen various materials such as soil, sand or gravel. PVC conveyor belts for agriculture make this process much easier and more efficient. Thanks to their flexibility and strength, they enable precise screening and separation of materials, which contributes to improving the quality of production and saving time and costs.
Summary
PVC conveyor belts are an indispensable tool for agriculture, enabling effective, safe and efficient transport of various materials. Their unique properties, such as resistance to moisture, chemicals and corrosion, as well as ease of cleaning and long-term durability, make them an ideal choice for farmers and producers. The Tape and Belt Center offers high-quality PVC tapes for agriculture, tailored to the individual needs of customers. Contact our experienced team for professional assistance and comprehensive solutions for the agricultural industry.