Introduction
Belt centering is a key factor in the efficiency and reliability of conveyor belts. Introducing the revolutionary Tru-Trac® roller solution that is perfect for belt alignment systems. Tape and Belt Center presents innovative products that ensure precise centering of the belt run, minimizing operating costs and eliminating the risk of damage.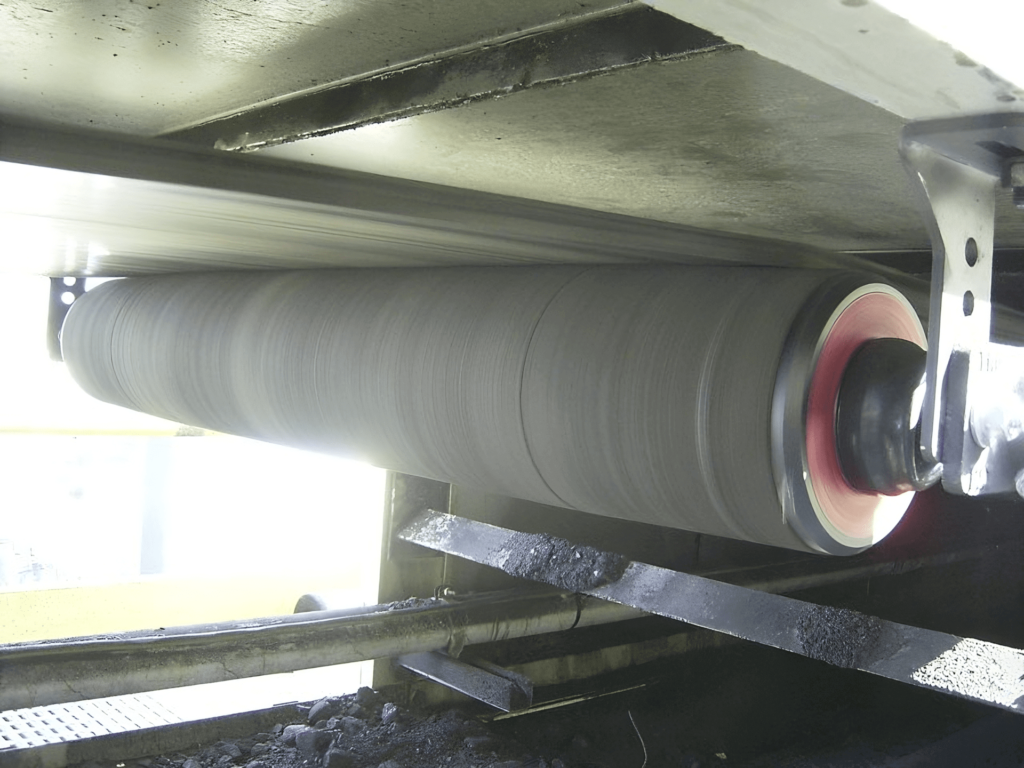 Effective centering of the belt run with Tru-Trac rollers:
Tru-Trac rollers are reliable and maintenance-free solutions that are currently at the forefront of the market. Made of high-quality components, they are subject to continuous quality control, thus ensuring reliability and durability. The Tru-Trac belt guide system meets the most exacting quality standards, making it the best tested product in its category. It has also gained positive feedback from users around the world.
Tru-Trac maintenance-free rollers are not only durable, but also easy to install. Their use contributes to the reduction of conveyor operating costs, both in terms of maintenance and cleaning. Regardless of the conditions in which they operate, whether in dry or wet environments, Tru-Trac rollers effectively align the belt, thereby increasing production capacity and reducing downtime.
One of the most important features of the Tru-Trac roller systems is the lack of contact with the edges of the belt. As a result, there is no damage or destruction of the edges, which translates into a longer belt life. In addition, Tru-Trac rollers are designed to have minimal traction force to run them. The Tru-Trac roller is passive, requiring no additional power or relying on additional sensors. The guiding effect results directly from the arrangement of the bearings and the barrel shape of the roller.
Tru-Trac rollers are especially recommended for reversible conveyors, where maintaining the stability of the belt run is crucial. These rollers provide maximum protection to both belts and conveyors from damage, eliminating the need for frequent repairs and costly downtime.
Summary:
With Tru-Trac rollers, belt centering becomes an extremely efficient process. Tape and Belt Center offers innovative solutions that meet the most stringent requirements of the industry. Tru-Trac maintenance-free rollers feature a durable design, easy installation, minimal running costs, and the ability to work in a variety of environmental conditions. The introduction of the Tru-Trac roller on the conveyor belt significantly increases production efficiency, minimizes the risk of damage and ensures belt running stability. Thanks to this, the investment in Tru-Trac rollers by Tape and Belt Center is a sure step towards optimizing material transport processes