Are you responsible for the maintenance of conveyors equipped with belts and would like to be able to connect them efficiently and quickly? You don't have to panic or wait for long-term repairs from the outside. Now you can repair the belt yourself using the innovative Alligator® Ready Set™ connector (Alligator RS62 RS125 RS187). It's a solution that provides convenient and quick splicing of tapes, allowing you to resume operations in the shortest possible time.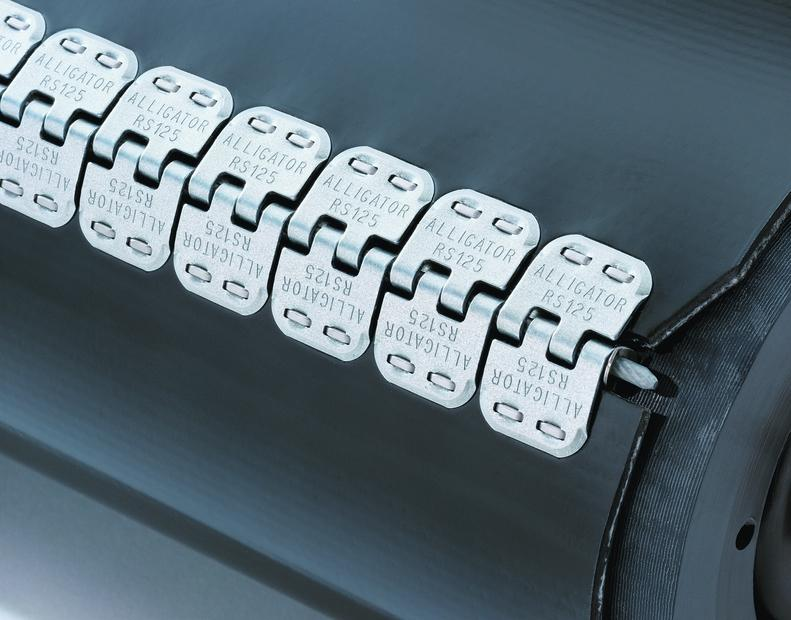 What are Alligator staples?
The Alligator RS62 RS125 RS187 features integrated staples and a one-piece connection design that makes splicing the strap extremely easy and quick. Thanks to its several strength variants, you will choose the right solution for your belts. In addition, the Alligator® Ready Set™ can work on end rollers from 50 mm in diameter.
It is worth noting that the front edge of the connector is beveled to allow it to smoothly interact with the conveyor components. Thanks to this, the Alligator RS62 RS125 RS187 connectors guarantee smooth belt movement without interference, minimizing the risk of damage.
Application of Alligator RS62 RS125 RS187 connector
Installation of the Alligator® Ready Set™ connector is extremely simple and requires only the use of a mounting device. Thanks to this, you can repair the tape yourself without the need to engage external specialists. This saves you time and money and avoids unnecessary downtime.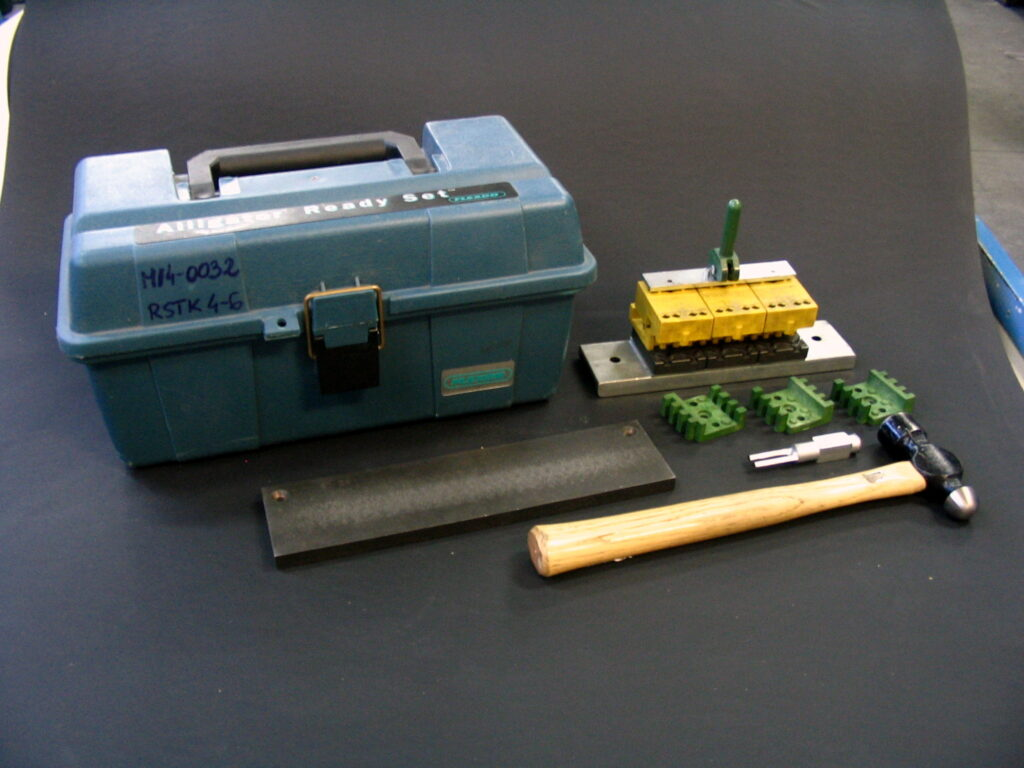 The Alligator® Ready Set™ comes in a variety of sizes, meaning you are able to customize the connector to suit your conveyor's individual needs. In addition, you can choose between plain galvanized steel or stainless steel, depending on the specifics of your conveyor operation.

Application of Alligator RS62 RS125 RS187 connector
The Alligator® Ready Set™ coupler is used in conveyors that handle a variety of materials such as packages and baggage, food and agricultural products, packaged items and parts. Whether your conveyor handles belt thicknesses from 1.5 to 6.4 mm or bursting strengths of up to 350 N/mm, the Alligator® Ready Set™ coupling is up to the task.
Summary
Do-it-yourself belt repair with the Alligator® Ready Set™ connector is a quick, convenient and effective solution. It will allow you to maintain the continuity of your conveyor. Thanks to the simplicity of assembly and the durability of the connection, you can be sure that the tape will work efficiently and reliably. Choose the Alligator® Ready Set™ and enjoy trouble-free operation of your conveyor belt.